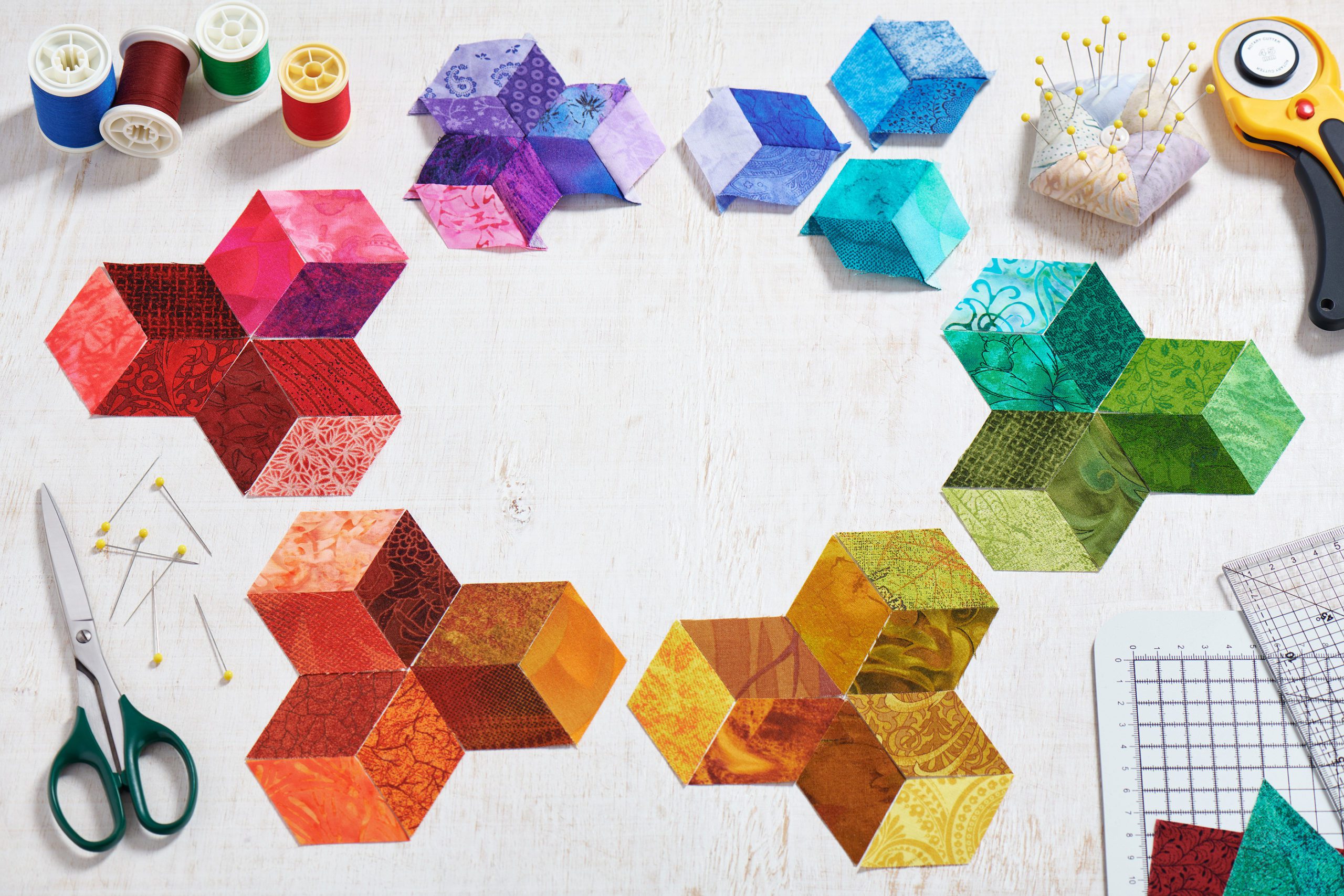 Check out our list of quilt retreat productivity tips to make sure that you get the most out of your quilting trip!
Having your projects cut out when you come to a quilt retreat is probably the number one productivity tip I can give you. The cutting out process seems, to me, to take the longest.  Maybe that's because it's my least favorite part.  Regardless, it does take considerable time.  So have projects cut out, pieces labeled if necessary, and ready to start sewing on once you arrive.  You'll feel so much better about how much you accomplish.
Think through your projects and read through the patterns to make sure you have everything you will need. A little extra fabric won't hurt either, in case a boo-boo is made or you miscalculated on your math.
Bring an extra project or two more than what you think you will finish during your retreat stay. You may tire of working on a more complicated, detailed pattern, and want to switch to some-thing easier for a while.  Or you may be surprised at how quickly you finish your projects when you don't have other things to distract you from sewing!
Wear comfortable clothes and shoes — this is not a fashion show! In fact, sew in your jammies if you want, like we do at home!  And speaking of comfort, if you have back problems or pain from sitting too long, feel free to bring your own sewing chair if you need to; something cushy for the tushy, a jacket if you get cool easily, or your favorite fuzzy slippers — whatever it takes to stay comfortable.
Have water handy for hydration, some favorite snacks for energy, and get into your zone and sew, sew, sew! But don't forget to get up and move around occasionally.  Maybe step outside and take a walk through the wildflowers!
Most importantly, relax, leave the distractions at home, and just enjoy the time you get to spend creating the art we call quilting.