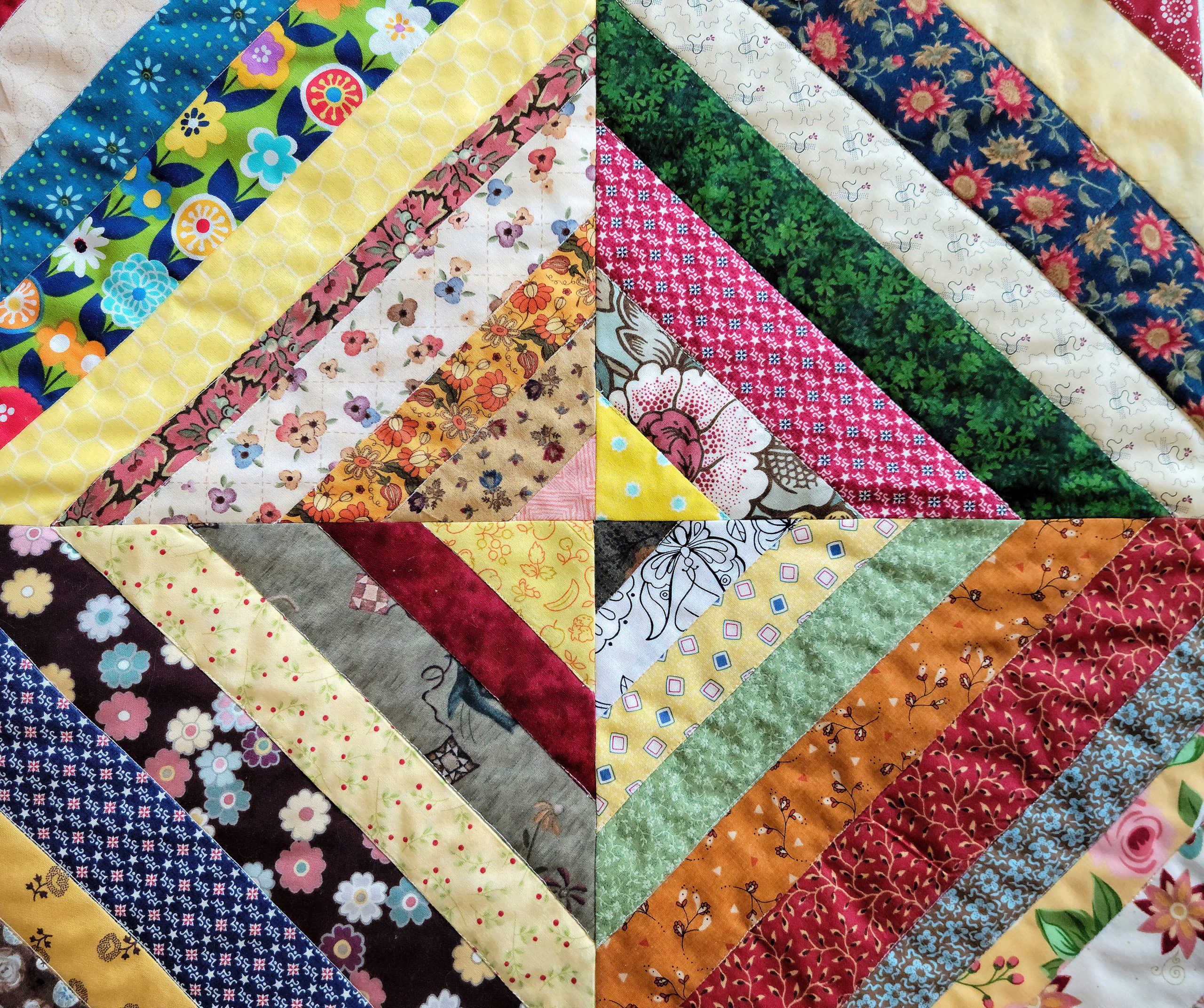 Quilting is Art. From the time you are intrigued by a pattern design and start picking out your colors, to sewing the many pieces together into a precise mirage of blocks and choosing a pattern to quilt it all together, it becomes art whether it is hung on a wall or displayed on a bed. Never think your craft is less than art. Each quilt is a masterpiece and uniquely different and individually you. Go for that! Make each quilt individually You!
Do you sign your art? By signing, I'm talking about attaching labels to your quilts. Let me tell you why I think this is important.
Just as painters sign their masterpieces, quilt labels are important to record the maker and quilter, pattern design and year made, and perhaps the recipient of the quilt. If you don't feel it necessary to have your name on your quilts, consider this: Have you ever worked at a historical museum, as I have, and tried to find some history on the donated quilts and who made them? Unless you were there to ask the donor (who may or may not know the story behind the quilt), it is nearly impossible without a label on the quilt to signify the maker, when, or where it was made.
Have you ever "oohed" and "aahed" over a quilt in an antique store, but have no idea where and by whom it was made? Wouldn't you like to know it's story?
Writing information on a quilt label is not prideful nor meant for bragging, but to record the quilt's story for future generations.
Every quilt has a story and deserves to be told.
And speaking of quilt stories, have you visited the wonderful Missouri Quilt Museum located in Hamilton, MO? It may be one of the best kept secrets in Missouri, and is only 30 minutes from our retreat house! Make it a destination stop when you come to a Prairie Flower House.